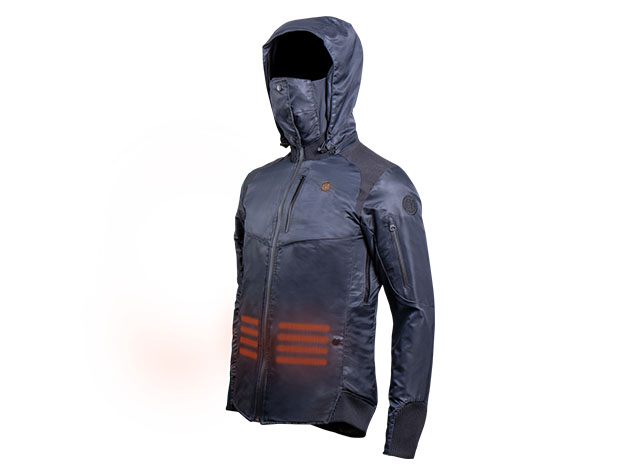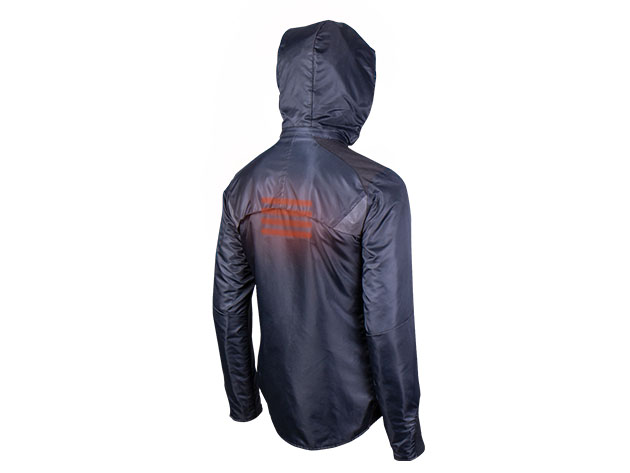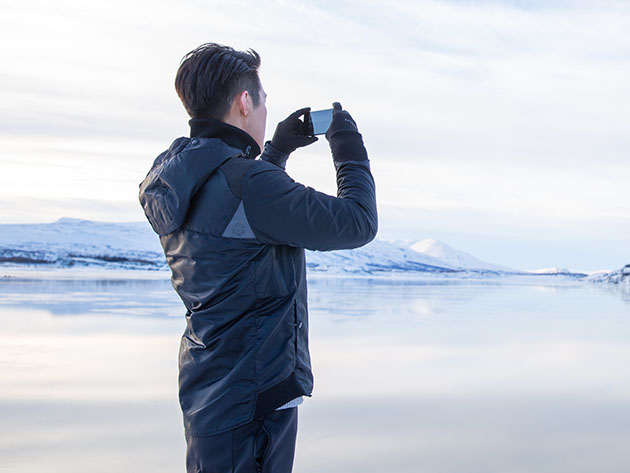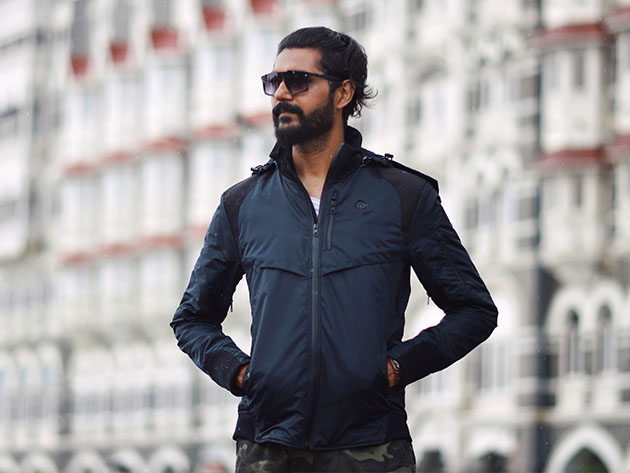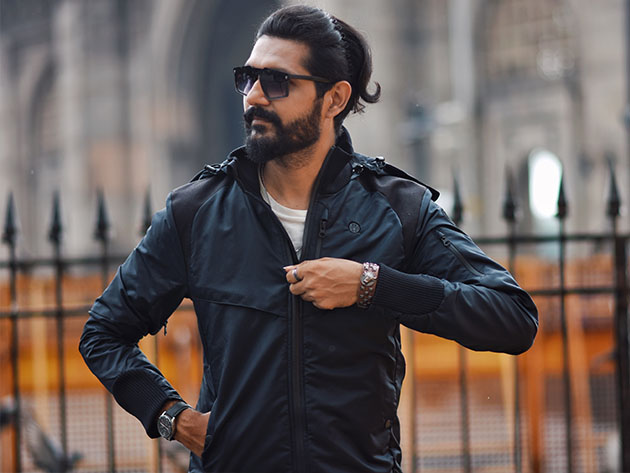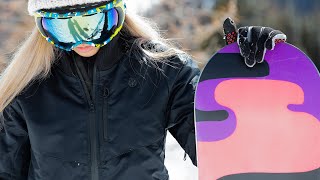 Sustain Heated Utility Jacket Pro (XXL)
by Homi Creations
This Slim, Stylish Jacket Packs a Full Range of Features Including Carbon Fiber Heating, Detachable Hood, Face Mask, and More
Description
The Sustain Heated Utility Jacket Pro by HOMI is the ultimate jacket full of features and functions yet designed minimally. It comes with heat cores in front that can be adjusted up and down to warm up lower abs or below the chests, and heat cores at the back can be adjusted below or to the center of the spine area. This jacket provides a comfortable wearing condition with a waterproof and water-repellent outer layer without getting soaked or wet. Its 3M ultra-thin filling provides 1.5x the warmth of regular down, efficiently keeping the heat inside the vest while keeping it lightweight.
Successfully funded on Kickstarter and Indiegogo!
Japanese carbon fiber technology. Provides low energy conversion rate to save power & stay toasty for up to 8 hours
Front heatcores. Adjustable up & down to warm up abs or below the chest area
Back heatcores. Adjustable below or to the center of the spine area
Waterproof & water-repellent outer layer. provides a comfortable wearing condition without getting wet or soaked
3M Thinsulate insulation. Provides 1.5 times the warmth of a regular down
Removable hoodie. Lined with 3M fillings to keep the facial area warm
Pockets. Store essential things you want to bring with you
Ventilation system. Pushes moist & excessive heat out from the sides under the armpit area
Reviews
Featured on USA Today, Daily Tech Geek, Herald.com, Scienfinite & More
Genevieve Healey, Gadget Flow: "HOMI is stylish, practical, and functional enough for any and every adventure."
Daniel Cohen, Gear Diary: "The HOMI jacket is priced to compete with jackets that offer far fewer features and much less warmth."
Alex Planes, Gear Diary: "The jacket, on its own, is pretty toasty before you ever turn it on."
Specs
Specs
Color: navy
Materials

Shell: 100% nylon
Lining: 100% polyester

Size: XXL

Shoulder: 21.65"
Chest: 24.06"
Length: 30.32"
Sleeve: 30.32"

Auto-shut off: every 60 minutes
Insulation time: up to 8 hours
Standard temperature: 107.6°F (42°C)
Switchable temperature: 114.8°F (46°C)
Water-repellant rating: 100
Waterproof rating: IP68
Insulation: 3M thinsulate
Storage pockets

2x Tablet chest pockets
2x Airpod pockets
1x Quick-access sleeve pocket
2x Hand warming pockets
4x Smart phone pockets
2x Theft proof pockets

Japanese carbon fiber technology
Front & back heatcores
Waterproof & water-repellent outer layer
Removable hoodie
Hidden magnetic face mask
Waist drawstring
High wind-shielding collar
Waist drawstring
Glasses holder
Foldable cuffs
Hem hook
Ventilation system
Environment-friendly
Machine washable
OEKO-certified
Manufacturer's 1-year warranty
Includes
Sustain Heated Utility Jacket Pro (XXL)
Shipping
Ships to US
Expected Delivery: Dec 17 - Dec 21