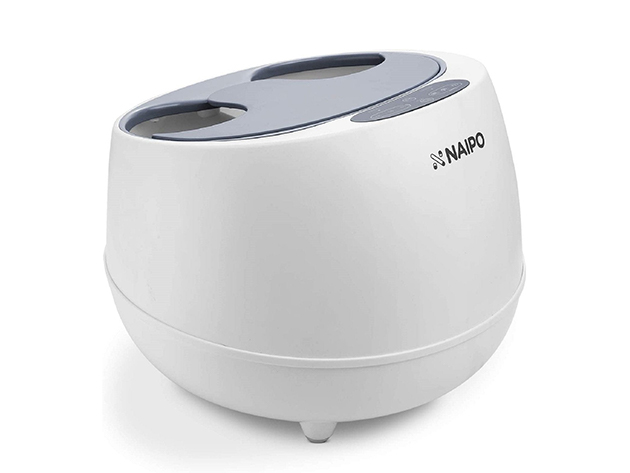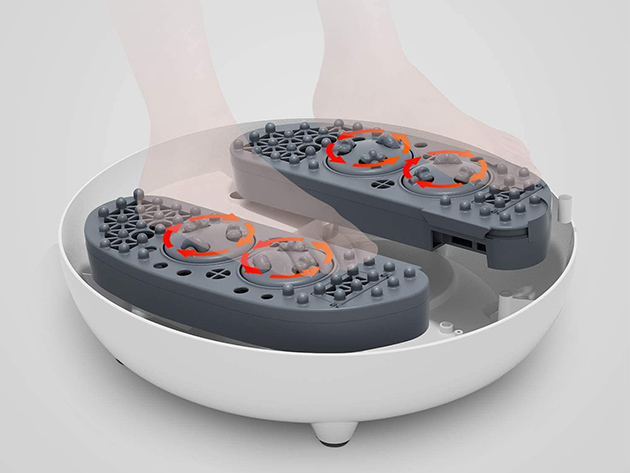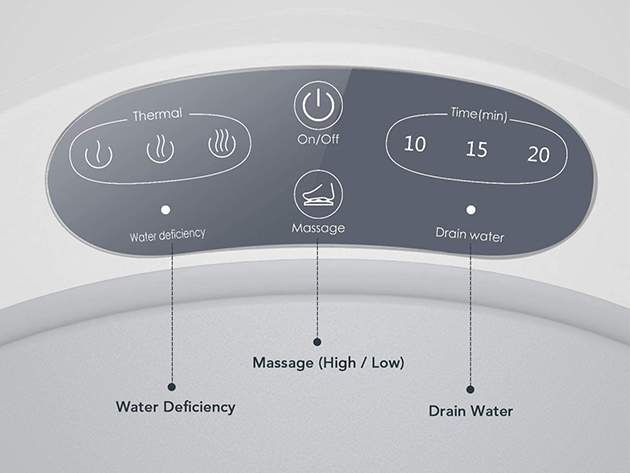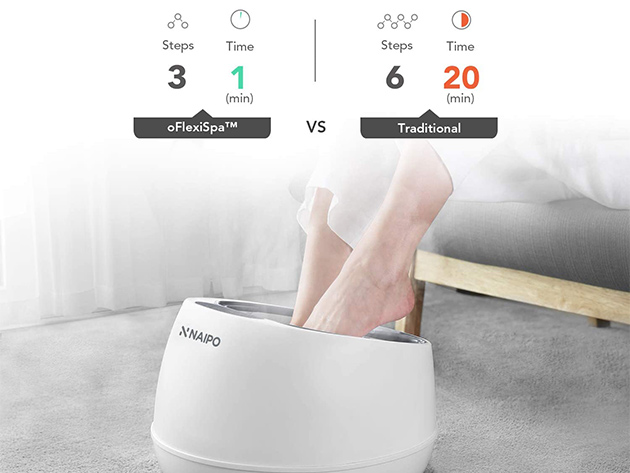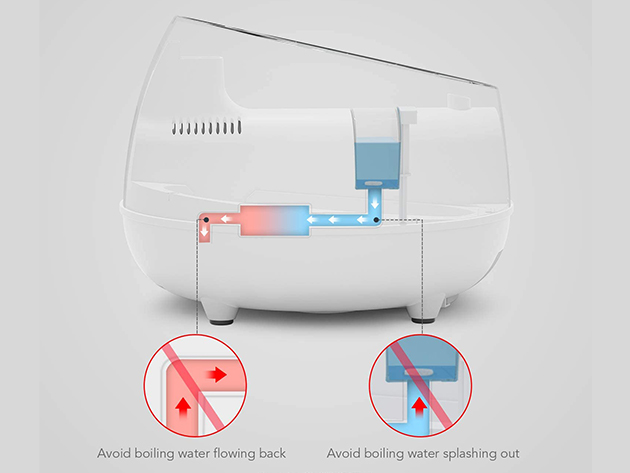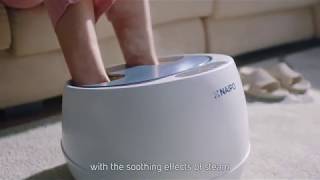 oFlexiSpa™ Steam Foot Spa Bath Massager
by NAIPO
This Modern Foot Massager is a Perfect Gift Featuring Its Electric Rollers & Water Saving Technology
Description
The oFlexiSpa™ Steam Foot Spa Bath Massager brings a modern touch to the foot massage experience, featuring style and comfort and introducing innovation and regard for the green revolution. This device saves you time! Unlike the traditional foot bath, oFlexiSpa™ operates with a super-efficient steam system that generates steam after just 30 seconds and sustains a warm and comforting temperature for 20 minutes. It also has electric rolling massagers that relax your feet, reduce swelling, and even reduce stress resulting to a baby-like sleep. It is safe, simple, and easy to use making it a perfect bonding experience for the whole family. What's even better is its water-conserving feature! Just have less than a cup of water and you are ready to immerse in a pampering experience as you've never been before! You can now feel relaxed, save your time, water, and energy plus be a champion in the green revolution!
Recipient of Design Award 2020
Deep tissue massage. Has electric massage rollers for ultimate foot massage experience
Innovative system experience. Designed with a modern touch for both comfort & safety
Overturning traditions. Features modern & innovative system that saves plenty of your time
Minimalist & Stylish. Clean & elegant look fit for a simple home motif
Eco-friendly. Save water & embrace the green revolution
Easy-to-use design. Has 3 Heating Levels + 2 Intensities for simple device use
Fits whole family. Perfect for family bonding experience
Safety & Hygienic. Prevent boiling water backflow & splashing
Perfect gift for all occasions. Great gift for your loved ones & friends for all occasions
Testimonials
"Great product for a quick and easy spa sensation!"
– Alexander Do
"Great Foot bath!!"
–Rick L. Cokely
"WAY Better Than I Imagined!"
– Bryan Steele
Specs
Specs
Color: grey, white
Dimension: 4.7"H x 4.5"W x 13.8"L
Weight: 3.62lb
Control feature: 3 Heating Levels + 2 Intensities
Steam time: 20min
Water-saving technology
Eco-friendly
Manufacturer's 2-year warranty
Includes
1x FlexiSpa™ Steam Foot Spa Bath Massager
2x Massage Rollers Plate
1x Steam Cover
Shipping
Ships to Contiguous US
Expected Delivery: Oct 8 - Oct 13